Engagement Overview
City of Philadelphia
When COVID hit, businesses were forced to operate in ways they had never done before. Government offices had to deal with constantly changing environments as well. Yet, few organizations were prepared for the swift changes.
The Challenge
When Philadelphia issued a stay-at-home order on March 23, 2020, in light of COVID, businesses and government offices suddenly had to accommodate work-from-home (WFH) employees. Not only did they need an updated infrastructure to facilitate the remote workload, but they also had to shift their workflow to maintain operations.
Many departments did not have the infrastructure in place for this. Instead, they were using on-premises solutions that were near or already at the end of their lifespan. These limitations made communication and services to residents difficult to maintain.
The Solution
Working with the Office of Innovation and Technology (OIT) in Philadelphia, Forerunner Technologies helped transition the city's contact centers across multiple departments to a cloud-based solution to continue operations and future-proof infrastructure. The Philly 311 non-emergency call center was the first to move to cloud operations. The COVID Containment call center and the City Commissioners' Office also migrated to the cloud for remote operations. Other departments are scheduled for 2022 deployment.
Using the NEC UNIVERGE BLUE® ENGAGE platform, Forerunner Technologies created a flexible and scalable platform to transition city contact centers to the cloud.
The Result
Philadelphia can now accommodate contact center agents, managers, and supervisors as they work remotely. This kept city offices running while keeping workers safe during the pandemic and allows employees to work consistently whether they are working at home or in the office.
By migrating operations to the cloud, Philadelphia can continue providing the high level of service city residents expect no matter where their employees need to work.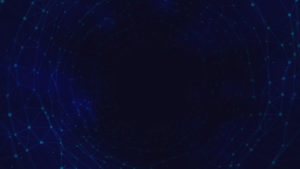 100% committed to your needs
I have worked with Forerunner Technologies, Inc. for the last 10 years.  The Sales, Technical, and Customer Service teams are awesome to work with.  They have done an outstanding job of helping us maintain and expand our telecommunication infrastructure.  We have been fortunate to have a team of people who work very hard to keep our services running.  I would like to thank Debbie Murray (Sales Rep.), Jeremy Motes (On-Site Field Service Technician), Joseph Lowery (Support Engineer), Margie Hurst (Project Coordinator) for a job well done on our recent upgrade and installation projects and your continued support.  
What I love about Forerunner is that I have been assigned a team of individuals that I know, not only by name, but some in-person.  This team is very easy to work with and compassionate about the service they provide.  My assigned Forerunner team is 100% committed to ensuring that our needs are met in a professional and timely manner. We greatly appreciate you and look forward to continuing to work with you.
Beverly Reynolds System Manager, Talladega County Commission