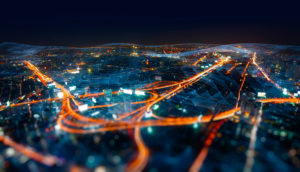 Communication Hardware
& Software Infrastructure
Forerunner has deep operational experience assessing and consulting on networks, wireless infrastructure, and peripherals. In fact, it is our 30+ years of well documented success in operation during the dramatic shifts in business communication needs that our clients and customers have come to leverage. Forerunner's experts are dedicated to the evolving technology landscape and delivering communication infrastructure that ensures positive and heightened user experiences. We will efficiently and cost effectively help you navigate the technology landscape, your organizational needs, and its future business objectives.
Work with us
Communication Hardware & Software Infrastructure
It can be difficult for companies to navigate and keep up with the constantly evolving technology landscape. Working with outdated communication hardware and software infrastructure can take a toll on your business' efficiency and cost management.
Thankfully, the trusted advisors at Forerunner Technologies, Inc. are here to help. Our team is dedicated to providing clients with the best business communication solutions that fit their business objectives and organizational needs.
Our Experience Speaks for Itself
We have over 30 years of experience offering business communication solutions, and our services have changed and adapted to emerging technologies. Forerunner Technologies, Inc. was built on unified communications and voice applications, and we now offer IT services as well.
By integrating and transforming voice applications through voice-over IP and cloud services, we have become a leader in cloud migration.
Taking a Service Approach
We are a service-focused company, meaning that we do not manufacture the product, but instead service and support numerous unified communications and voice applications.
Instead of offering products exclusively from one vendor, we take a product-agnostic approach. We work with multiple vendors so we can provide you with the hardware and software products that best fit your needs and help your company transition to the cloud.
Forerunner Technologies, Inc. currently has relationships with vendors like NEC, Cisco, Avaya, Ascom, Cybersafe, Mitel, and RingCentral, just to name a few. With numerous options, our trusted advisors can work with you to select hardware and software products that integrate into your existing data infrastructures.
Client Transparency
Forerunner Technologies, Inc. prioritizes client transparency. As we work to provide you with a communication infrastructure that will improve your users' experience, we communicate clearly with you every step of the way.
We are transparent with our clients about the amount of work we are doing behind the scenes, giving them insight into the extensive processes involved in cloud migration. We also prioritize client experience, starting there and working backward when building internal processes.
As part of our close collaboration with clients, we understand the importance of maintaining legacy premise-based systems throughout the transition to the cloud. Forerunner offers unique services that address both legacy system maintenance and a realistic cloud migration plan.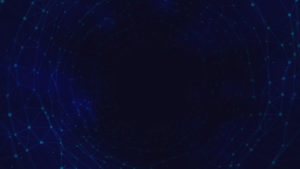 Trusted by over 10,000 clients
I have been using Forerunner for support of our phone systems for about six years now.  During those six years, we have had to contact Forerunner many times to include after hours.  All of the folks we have worked with have been very helpful, knowledgeable, resourceful and courteous.  We have never had any issues receiving timely service or parts.  In times of emergency, your support staff has been willing to hop on a call, bring us parts we need and get them installed to get us back up quickly.  Support as good as yours is very hard to find and we are so pleased we have Forerunner to help us. 
William R. Dehne Chief HIPPA Officer/AVP, Director of Information Technology, Lincoln Health System