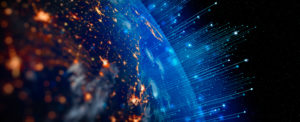 Cloud & Digital
Transformation
We offer implementation and integration consulting as well as managed services for the full range of communication needs. Whether you want an on-premise upgrade, want to add Cloud to your existing footprint or are considering a full transformational upgrade to Cloud, you can rest easy knowing we got you covered. Pick your path and we'll get you started.
WORK WITH US
Your Cloud Communications Partner
Here at Forerunner Technologies, Inc. we offer a full range of cloud and digital transformation services to our clients. Thanks to over 30 years of experience in serving government and private sector clients for their telephony needs, we can find the ideal communications solution for your organization. Whether you need a full-scale upgrade on the premises or would like to incorporate cloud technology into your current solution, we can help large enterprises and small to medium-sized businesses (SMBs) alike face vast challenges when moving to the cloud.
With Forerunner Technologies, Inc. as your cloud communications partner, we can simplify the onboarding process to ensure minimal interruptions to operations and handle the most difficult aspects of cloud migration. Shifting all or part of your organization's infrastructure to the cloud has innumerable benefits both in the long and short run. For example, increased reliability and scalability are just a few reasons why our clients have opted for cloud services. Plus, they get more diverse features than what most legacy providers offer, allowing them to use cloud services for total digital transformation or to enhance existing infrastructure.
We can easily integrate contact center, phone, video, and other communications into cloud software with up-to-date data so that users and customer's alike benefit. When it comes to cloud solutions for SMBs, many now have tools to improve operations and combat technical challenges that were previously only accessible to large enterprises. SMBs can now utilize services that were formerly cost-prohibitive, taking advantage of the decreased money per endpoint.
Helping You Find Your Ideal Cloud Solution
Organizations must decide if they want to utilize a private, public, or hybrid cloud. Most SMBs opt for a public cloud, while enterprises use a hybrid cloud deployment. A private cloud is restricted to systems that operate through an organization's local data center, while a public cloud encompasses vendors that serve millions of organizations, such as Microsoft Azure and AWS. Hybrid cloud services utilize private clouds for certain elements, typically on the premises. They also use a public cloud for other things, such as collaboration tools for remote employees.
There are also three primary cloud service models: SaaS (software as a service), IaaS (infrastructure as a service), and PaaS (platform as a service). Opting for a complete digital transformation by shifting to the cloud is a major value proposition. It opens increased collaboration, file-sharing, real-time data updates, increased visibility, and enhanced cybersecurity – all while expanding operational efficiencies. As organizations shift away from platforms that require a massive capital expenditure upfront and multiple vendors, Forerunner Technologies, Inc. has a dedicated support team for bringing new and legacy clients into the cloud with a unified cost per seat every month administered through a single vendor.
In choosing Forerunner Technologies, Inc. as your cloud infrastructure partner, your organization will benefit from our decades of experience and expertise that can ensure you find the ideal cloud solution for your needs.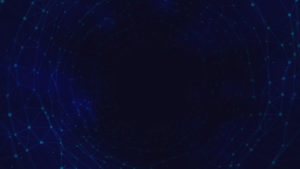 Trusted by over 10,000 clients
After years of searching for a complete cloud solution to replace our on-Premise Phone system for our Call Center, without losing any features, Univerge Blue Connect and Engage has everything we needed and more. Setup was a breeze with support working on every aspect to get the system exactly how we wanted it before going live. The Flexibility it provides our users to be able to receive calls on up to 5 devices makes work from home less complicated with the same phone quality and operations of working onsite at our corporate offices.
Jon Fisher Director – IT Operations, Paul Fredrick