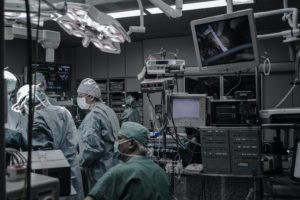 Healthcare
Forerunner's experts are dedicated to the evolving technology landscape and delivering communication infrastructure that ensures positive and heightened user experiences. We will efficiently and cost effectively help you navigate the technology landscape, your organizational needs, and its future business objectives.
Work with us
Delivering Lifelong Health
Healthcare is Forerunner Technologies, Inc. largest niche. Throughout our decades of experience, we have established over one million lines of enterprise services throughout the United States. We also service 125 urban, regional, and rural hospital networks across 25 states.
The trusted advisors at Forerunner Technologies, Inc. truly understand the unique communications and technological challenges that healthcare organizations face as they work to stay efficient and compliant while meeting patients' and stakeholders' needs.
Like other industries, healthcare organizations and institutions are transitioning to the cloud to create a more effective and user-friendly system. The difference lies in the unique compliances and security protocols in the healthcare industry, which require tailored migration strategies.
Perhaps the primary concern within the healthcare vertical marketplace is that the new technology must integrate with HL7. Similarly, healthcare institutions also must consider proprietary security protocols. HIPAA compliance is another top concern for healthcare institutions of all sizes, as is the proper infrastructure for EMRs to provide the best care possible for patients.
At Forerunner Technologies, Inc. we understand these concerns and seamlessly integrate compliance and security protocols into our technology solutions.
We also service your existing premise-based voice applications and unified communications infrastructure while creating a unique cloud migration plan for your organization. Furthermore, healthcare organizations can take advantage of staff augmentation, additional MSP, and managed enterprise services to increase their system's efficiency and maximize their budget.
Forerunner Technologies, Inc. recognizes the importance of privacy and security when handling patient data and transitioning it to the cloud. As such, our trusted advisors take full control over our healthcare clients' environments to ensure that everything is in compliance and follows proprietary security protocols. We never outsource the management of your systems to subcontractors, as we prefer to keep your information secure and in-house.
Contact your trusted advisors at Forerunner Technologies, Inc. today and learn how we can create a customized solution for your healthcare organization.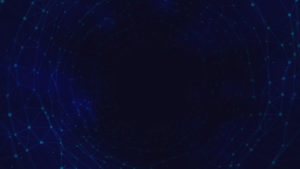 Helping healthcare stay efficient and compliant




I have been using Forerunner for support of our phone systems for about six years now.  During those six years, we have had to contact Forerunner many times to include after hours.  All of the folks we have worked with have been very helpful, knowledgeable, resourceful and courteous.  We have never had any issues receiving timely service or parts.  In times of emergency, your support staff has been willing to hop on a call, bring us parts we need and get them installed to get us back up quickly.  Support as good as yours is very hard to find and we are so pleased we have Forerunner to help us.
William R. Dehne Chief HIPPA Officer/AVP, Director of Information Technology, Lincoln Health System
Over the past several years I have had the pleasure of working with Chuck Davenport and Mark Gotlieb of Forerunner Technologies, Inc.  During that time period they have helped us maintain, grow and transition our telecommunications infrastructure while controlling costs and without any unplanned maintenance outages.  They have proven time and time again that they are 100% committed to always helping their customers.
Walter Niedhammer Voice Network Team Lead, JPS Health Network
Forerunner Technologies, Inc. has been our trusted advisor for years.  In working with Forerunner's sales and technical team, we were able to cut our monthly expenses by installing a centralized NEC VoIP voice server at our corporate office.  At the time, we had expensive monthly cost with a mix of disparate equipment to maintain including carrier line charges for 11 of our remote office locations.  Using the NEC SV9100 system and our existing fiber circuits, we were able to provide IP telephone services back to our remote sites from our corporate office.  This allowed us to greatly cut our monthly cost and have one central system to manage with centralized line and attendant services to name a few.  The tech support guys are always great, easy to work with and are quick to resolve issues or help with changes.  Thanks for a long and happy relationship. 
Ricky Bolden G.A. Carmichael Family Health Center
In today's demanding world, Forerunner Technologies, Inc. has continued to provide the best service and attention that a client could ask for.
Anthony Diana Technical Supervisor, St. Joseph University Medical Center