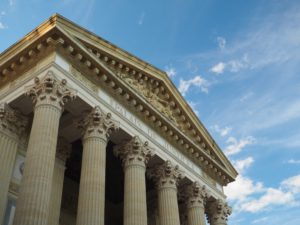 Government
Forerunner's experts are dedicated to the evolving technology landscape and delivering communication infrastructure that ensures positive and heightened user experiences. We will efficiently and cost effectively help you navigate the technology landscape, your organizational needs, and its future business objectives.
Work with us
Government
Forerunner Technologies, Inc. has cultivated relationships with numerous government agencies at the federal, state, and local levels in the past three decades.
Governmental agencies and departments are joining other industries in migrating from legacy premise-based infrastructure to newer technologies like cloud computing and VOIP. To avoid disruption of crucial public services, technology partners to government customers must be able to comprehensively manage the premise-based infrastructure while new solutions are implemented. However, this is not the only challenge faced by technology firms that receive government bids.
Whether your organization provides technology services or durable products to government agencies, there are several nuances when it comes to working with the government. The process of procurement is extremely different than it is for a private business, and certain services cannot be provided to governmental customers.
At Forerunner Technologies, Inc. we understand the intricacies of working with governments and the specific processes of RFPs. Our trusted advisors have vast experience in prime federal contracts, bidding and procurement processes, certified payroll and prevailing wages, and government contract audit procedures.
Over our decades of experience, we have provided services to the New York City Department of Education, the Federal Department of Veterans Affairs, and numerous other government agencies.
Thanks to our vast experience, our trusted advisors also understand the importance of maximizing the value of taxpayers' money. Forerunner Technologies' solutions help your agency effectively serve more constituents with minimal disruptions.
Our deep understanding of governmental procurement methodologies ensures that our governmental customers obtain the appropriate product and partners. We recognize that sharing an industry code does not mean all governmental agencies need the same technical solutions, so our trusted advisors tailor a tech solution for your agency's specific needs.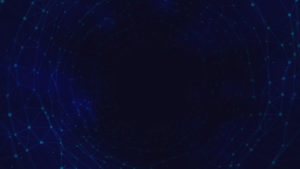 100% committed to your needs
I have worked with Forerunner Technologies, Inc. for the last 10 years.  The Sales, Technical, and Customer Service teams are awesome to work with.  They have done an outstanding job of helping us maintain and expand our telecommunication infrastructure.  We have been fortunate to have a team of people who work very hard to keep our services running.  I would like to thank Debbie Murray (Sales Rep.), Jeremy Motes (On-Site Field Service Technician), Joseph Lowery (Support Engineer), Margie Hurst (Project Coordinator) for a job well done on our recent upgrade and installation projects and your continued support.  
What I love about Forerunner is that I have been assigned a team of individuals that I know, not only by name, but some in-person.  This team is very easy to work with and compassionate about the service they provide.  My assigned Forerunner team is 100% committed to ensuring that our needs are met in a professional and timely manner. We greatly appreciate you and look forward to continuing to work with you. 
Beverly Reynolds System Manager, Talladega County Commission