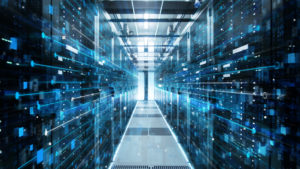 Managed
Services
As digital transformation accelerates, most organizations are embracing new technologies and service delivery methodology. As a result, organizations of all sizes are reexamining their short and long-term strategies to see whether the IT services they design and deliver in-house can be more valuable, efficient and effective when provided by a managed services vendor.
Work with us
Managed Services
Over the past several decades, companies have been slowly updating their IT systems and embracing new technology. Yet with the recent pandemic, many companies rushed those transitions to accommodate the changing market, resulting in confusion and high costs for many.
Here at Forerunner Technologies, Inc. we understand that accelerating your digital transformation is critical. Our team has been at the forefront of company cloud migration, leading numerous businesses to success.
We can help your company – no matter the size – transition to the cloud in a streamlined, efficient, and affordable way through our managed IT services.
We take a consultant approach to facilitate collaboration and out-of-the-box thinking. Whether you need care and maintenance for a legacy system or a migration plan, we can work with you to address your needs.
As a managed service provider, we offer everything from multi-vendor IT solutions to staff augmentation and scalable solutions.
Staff Augmentation
Forerunner Technologies, Inc. managed IT services are built upon staff augmentation.
We understand the unique challenges that enterprise clients face as they aim for complex technology conversions. To address those challenges and help you create a more efficient work environment, we offer a two-pronged approach: we help maintain your legacy system and establish a long-term migration plan.
Forerunner Technologies, Inc. solutions bundle your cloud, UC, and IT services to save you money. We also provide you with access to well-trained staff who specialize in everything from project management to engineering.
Our staff augmentation solutions can expand and contract as your company evolves through the mitigation process. For example, we can provide onsite employees to maintain your legacy system the first year, then add employees over the years to address new tech needs.
We adjust our services to accommodate changes, whether that be with new technology or company changes. Our goal is to guide your company to success.
Increased Efficiency
Through staff augmentation, we can help your company become more efficient.
When your core team spends less time on IT or engineering maintenance, they can focus their full attention on business-critical issues. Having access to well-trained and qualified staff also reduces the need for you to constantly train and certify your employees in emerging technologies.
Our experts in residence take care of contracting new staff, saving your team the hassle and streamlining the HR experience.
Having access to skilled workers also lets your company adapt to market shifts with speed and agility. Instead of being caught off-guard and having to redirect your resources, you can rely on Forerunner Technologies, Inc.  to help you evolve with market and technology changes.
Cost Savings
Of course, with increased efficiency come cost savings. The more time we can save your team by handling your infrastructure and cloud migration, the more your core team can focus on generating more profit.
Forerunner Technologies, Inc. also helps you maximize your budget. While businesses traditionally used capital expenditure to get hardware, Forerunner Technologies, Inc.  bundled managed care services are considered an operating expense.
This means you no longer have to struggle with financing and budgeting your IT services. You can easily secure the budget as our bundled options become an annual operating expense.
Trust the Forerunner Technologies, Inc. experts as your managed service provider. With decades of experience, we can create a unique migration plan for your company, all while maximizing efficiency and reducing costs.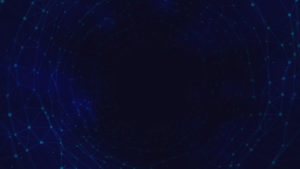 Trusted by over 10,000 clients
Forerunner Technologies, Inc. has been our trusted advisor for years.  In working with Forerunner's sales and technical team, we were able to cut our monthly expenses by installing a centralized NEC VoIP voice server at our corporate office.  At the time, we had expensive monthly cost with a mix of disparate equipment to maintain including carrier line charges for 11 of our remote office locations.  Using the NEC SV9100 system and our existing fiber circuits, we were able to provide IP telephone services back to our remote sites from our corporate office.  This allowed us to greatly cut our monthly cost and have one central system to manage with centralized line and attendant services to name a few.  The tech support guys are always great, easy to work with and are quick to resolve issues or help with changes.  Thanks for a long and happy relationship. 
Ricky Bolden G.A. Carmichael Family Health Center