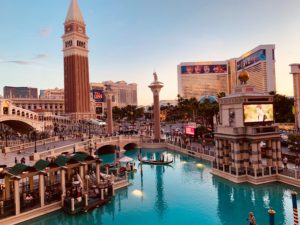 Hospitality
Forerunner's experts are dedicated to the evolving technology landscape and delivering communication infrastructure that ensures positive and heightened user experiences. We will efficiently and cost effectively help you navigate the technology landscape, your organizational needs, and its future business objectives.
Work With Us
Hospitality
Forerunner Technologies, Inc. has a host of clients in the hospitality industry – including some of the largest players in the field, like MGM Resorts, Hard Rock Cafe, and Seminole Gaming. We have provided exemplary telecommunications services to our hospitality clients for decades and understand the unique challenges that have arisen rapidly in recent years.
The COVID-19 pandemic completely upheaved several industries, and the hospitality sector was hit particularly hard. While the sudden switch to remote work and shift in consumer habits necessitated fast pivots to cloud services, the pandemic uniquely affected hospitality businesses in accelerating the transformation of the customer experience into a streamlined and digitally-driven one.
Through our partnership with NEC, we created self-check-in kiosks for major hotel chains. In addition to reducing costs and strain on staff, the kiosks fostered a safer environment for both workers and guests when social distancing measures were in place.
Most hotel guests today don't use room phones, but large resorts maintain tens of thousands of them. Guests still need to communicate with staff to make on-site spa and restaurant reservations, speak to a concierge, or request items from housekeeping. Hotels need technology partners to implement unified and voice communications along with mobile and web apps, some of which even integrate social media channels to provide guests with more options.
Customer support operations are largely switching to the cloud in the hospitality industry from on-premise call centers, as are internal communications at hotels which require digital and physical elements. Many hospitality workers are mandated to wear ESDs if they are union employees and/or protected under state and local labor laws. ESDs with GPS technology must be operated through mobile apps or bespoke wearables that alert hotel security.
Thanks to our decades of experience managing the unique technological needs of the hospitality industry, we can help your hospitality business transition to the cloud while still prioritizing your goals and objectives. Consult with the trusted advisors at Forerunner Technologies, Inc. to learn more about our customized telecommunication solutions.