Engagement Overview
Virgin Las Vegas
Virgin Hotels Las Vegas, previously operated as Hard Rock, is a 1,835-room resort and casino just off the Las Vegas strip. Right before the pandemic, this client had to shut down for complete remodeling. Since it was a new acquisition, Forerunner Technologies had to bring together all partners and bridge all existing technologies and new integrations to make it work for a single purpose.
The Challenges
At Forerunner Technologies, we had to devise a solution with combined systems and resources to meet the client's requirements. We brought in our expertise and new technology to enhance the hotel's reservation systems and voice network management for better performance, ease of use, and durability. Our technicians were entrusted to design Voice over Internet Protocol (VoIP) solutions using a blend of on-premise and hosted solutions.
The Solution
After evaluating the situation and the existing technologies, we estimated the client's requirements to build a strategic course of action. Our team combined their fragmented systems into a single unified communication system and optimized them. We synchronized these systems within multiple NEC SV9500 solutions to foster a smart work environment with flexible communications and collaboration functionalities that adapt to a wide range of situations. For room reservations, the cloud was what Virgin staff needed to allow remote workers to take reservations. We successfully revamped the hotel's room reservation systems by deploying advanced IVR systems with cloud capabilities.
The Result
Combined with the premise-based solution using NEC's flagship systems, Virgin reopened on time after the remodeling. Their operations now run seamlessly with these systems, and they can manage their voice networks more efficiently. We still provide Virgin Hotels with engineering support and commit to helping them with any future developments and needs. In 2018, we had no operations in Nevada, but today Forerunner Technologies has about 12 on-site technicians working on several projects within the territory.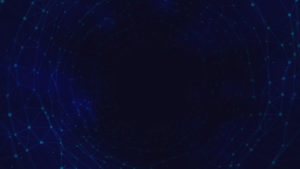 Trusted by over 10,000 clients
Forerunner Technologies, Inc. has been a valuable partner of the Center for Family Justice for over six years.  Before Forerunner, we just had a phone system.  Now, we have a powerful communication platform that allows us to deliver our mission from anywhere.  They have also helped design and install security camera solutions for each of our locations allowing us to help maintain a safer environment.  Forerunner takes the time to understand a customer's business needs to design reliable and scalable communications and security systems that rivals any competitor's products!  Their sales team is incredible to work with and their tech support is second to none.  With Forerunner on your side, you'll always have peace of mind knowing that critical systems are in excellent hands. 
Paul Santos Chief Information and Operations Officer, The Center for Family Justice, Inc.