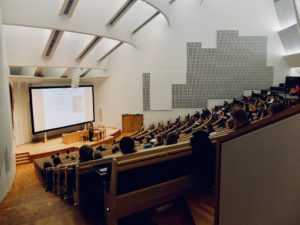 Education
Forerunner's experts are dedicated to the evolving technology landscape and delivering communication infrastructure that ensures positive and heightened user experiences. We will efficiently and cost effectively help you navigate the technology landscape, your organizational needs, and its future business objectives.
WORK WITH US
Education
Forerunner Technologies, Inc. has worked with a wide variety of educational institutions since our founding, including federal, state, and local education departments. We serve over 1,000 K-12 clients, some of the largest school districts in the United States, and more than 500 universities.
While K-12 schools and higher education institutions are both wellsprings of knowledge that forge the future, they have drastically different technological needs to properly serve staff and students today. We have served as a trusted advisor to both types of institution when it comes to their telecommunications infrastructures.
Forerunner Technologies, Inc. has an intricate understanding of the constraints faced by K-12 districts and individual school budget cycles. Having worked with large and small school districts across the United States, we can maximize your school's technology budget and reduce strain on staff and students. Flexibility is a top priority for our K-12 clientele, as annual budget cycles may vary depending on policies and demographic changes within the district.
Student safety is an utmost concern for teachers, parents, and guardians. By working with leading-edge cybersecurity partners like Cybersafe, we strive to keep young users safe and mitigate the risks inherent to K-12 data. Assisting K-12 schools with cloud migration not only enables greater security and collaboration among staff and students, but it also gives classrooms access to tools that legacy platforms may lack.
As the leader in technology telecommunication solutions, Forerunner Technologies, Inc. has partnered with hundreds of universities in sharing knowledge and improving their on-premise, cloud, and hybrid infrastructure. Visibility, security, and collaboration across departments and the multiple channels that student populations use to communicate have become higher priorities for higher education institutions. Trusted technology partners like Forerunner Technologies, Inc. offer decades of expertise in maintaining existing infrastructure and ambitious developments alike.
When planning your institution's telecommunication solutions and cloud migration plans, trust the Forerunner Technologies, Inc. advisors to guide you through the process.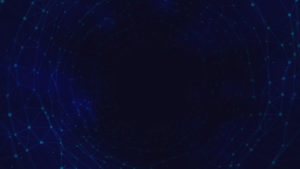 Combined knowledge, expertise, and resources
My workplace has benefitted for many years from the knowledgeable employees and staff at Forerunner Technologies, Inc.  I personally know and have worked with many of them for over 20 years.  Chuck Davenport and I first met when he was an instructional teacher on the NEC platform in the 90's.  Today, the combined knowledge, expertise, and resources that Forerunner has available continues to provide me with a very valuable resource. 
Steve Nickell Telecommunication and DATA Center Operations Senior Manager, Wright State University