Engagement Overview
Wright State University
Forerunner Technologies helped Wright State University, Dayton, Ohio, by providing support for their phone systems. We have been involved with them for over six years, providing them with hardware and software maintenance services while managing their PBX systems.
The Challenge
Forerunner was tasked to support the communications needs for their main and remote campuses. Even today, we continue to do so with the help of NEC flagship products and various supporting tools. In addition, we have a factory-certified on-site technician to support the NEC and all supporting systems and applications for Wright State.
The Solution
Today, Wright State University utilizes Spok solution and NEC systems for their 911 needs and a voice mail system from OpenText. Additionally, Wright State University uses a blend of IP and TDM instruments throughout its campuses and unifies those campuses with NEC's networking solution.
The Result
Forerunner made all necessary integrations and ensured uninterrupted support to Wright state throughout the project. We continue to work closely and provide support services and expertise for their communication systems.
My workplace has benefitted for many years from the knowledgeable employees and staff at Forerunner Technologies, Inc.  I personally know and have worked with many of them for over 20 years.  Chuck Davenport and I first met when he was an instructional teacher on the NEC platform in the 90's.  Today, the combined knowledge, expertise, and resources that Forerunner has available continues to provide me with a very valuable resource.
Steve Nickell Telecommunication and DATA Center Operations Senior Manager, Wright State University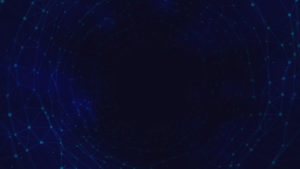 Helping educators achieve more
The DOE has continuously been in contract with Forerunner (formerly Teltronics) for over 10 years.  In that time Forerunner has complied with contractual terms and conditions, often exceeding those T&C's.  The DOE recognizes Forerunner as a business partner that has provided better than average service to the New York City public schools.
Mark M. Spencer Senior Director, Division of Instructional & Information Technology