Engagement Overview
New York City Department of Education
Forerunner Technologies helped the New York City Department of Education (NYCDOE) manage, enhance, and upgrade its IT systems. Our relationship with them started in 2000 after acquiring the assets and technology of Harris Corporation's Digital Switching Division when we were Teltronics Inc. Forerunner has nurtured this 22-year relationship and turned it into a strong, reciprocal, and enduring partnership.
The Challenge
The NYCDOE telecommunications infrastructure spans approximately 1400 locations. They have schools and administrative offices throughout all five boroughs of New York. As one of the largest educational institutions in the world, NYCDOE needed an extremely reliable and responsive service provider who could maintain its technologies in ever-changing and challenging environments.
The Solution
We built our New York City Operations Facility in Whitestone to provide services to the NYCDOE. However, we also support our other customers from this facility, including several other government and commercial accounts. Our duties included evaluating their systems, looking for improvement opportunities, and explaining what Frorerunner brings to the table on empirical grounds. We applied evidence-based practices to optimize NYCDOE systems and track progress periodically to discover opportunities, improve, and eliminate redundancies. With two dedicated project managers and 18 dedicated technicians that travel from school to school, we cover all 1,400 locations consisting of NEC, Mitel, and Teltronics PBXs.
The Result
Forerunner Technologies, Inc. continues to maintain NYCDOE equipment and telecom services to date. DOE recognizes Forerunner as a business partner and our services to New York City public schools. At Forerunner Technologies, we have constantly been in contact with them for over ten years. During this time, we have complied with all contractual terms and conditions and maintained high service standards.
1400+

Locations requiring telecom services

20

Dedicated project managers and technicians that travel from school to school

22+

Year relationship with the DOE
The DOE has continuously been in contract with Forerunner (formerly Teltronics) for over 10 years.  In that time Forerunner has complied with contractual terms and conditions, often exceeding those T&C's.  The DOE recognizes Forerunner as a business partner that has provided better than average service to the New York City public schools.
Mark M. Spencer Senior Director, Division of Instructional & Information Technology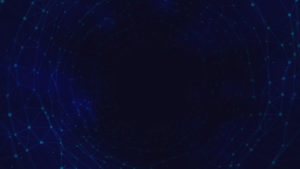 Trusted by over 10,000 clients
Forerunner Technologies, Inc. has been a valuable partner of the Center for Family Justice for over six years.  Before Forerunner, we just had a phone system.  Now, we have a powerful communication platform that allows us to deliver our mission from anywhere.  They have also helped design and install security camera solutions for each of our locations allowing us to help maintain a safer environment.  Forerunner takes the time to understand a customer's business needs to design reliable and scalable communications and security systems that rivals any competitor's products!  Their sales team is incredible to work with and their tech support is second to none.  With Forerunner on your side, you'll always have peace of mind knowing that critical systems are in excellent hands. 
Paul Santos Chief Information and Operations Officer, The Center for Family Justice, Inc.