Engagement Overview
University of Colorado
UCHealth is a part of the University of Colorado system. They required support to upgrade their communications infrastructure and adopt the latest technologies to implement industry-specific smart enterprise solutions. Initially, they wanted CISCO-centric services. At Forerunner Technologies, we had to find a way to enhance their IT systems and empower better communication and capabilities by integrating efficient NEC solutions in a fast and cost-effective way.
The Challenge
The University of Colorado essentially required a solution to improve customer service and user experience that fits with their budget. Our responsibility was to use a broad range of tools and applications to help UCH make quicker informed decisions, develop a user-friendly open management system, and maintain an efficient IT environment.
The Solution
Forerunner Technologies offered to redefine communications for the University of Colorado by leveraging the latest information technologies, tools, and products powered by NEC. These solutions were aimed at enhancing business agility, cloud delivery, unified communications. We also helped establish collaboration applications and other essential foundational requirements for UCH. In addition, to give them a competitive advantage by optimizing business practices and driving workforce engagement. NEC provided robust technologies to Forerunner Technologies to enable fully virtualized communications.
We also offered maintenance for these systems through on-site technicians. NECSV9500 and SV9300 make it easier to streamline communications and day-to-day business operations. While NEC platforms provided vertical market-specific solutions that helped enable future-proof Unified Communications (UC) strategies and tools for a multi-gen workforce with an excellent warranty. The SV9500 and SV9300 platforms could easily integrate into the existing IT technology.
The Result
NEC's cutting-edge technology and our expertise have helped maximize customer satisfaction through a Unified Messaging solution. UCH system networks are currently integrated through NEC's Fusion and CCIS software. As a result, the University of Colorado has a single personalized portal that helps administer the entire communications system efficiently.
My workplace has benefitted for many years from the knowledgeable employees and staff at Forerunner Technologies, Inc.  I personally know and have worked with many of them for over 20 years.  Chuck Davenport and I first met when he was an instructional teacher on the NEC platform in the 90's.  Today, the combined knowledge, expertise, and resources that Forerunner has available continues to provide me with a very valuable resource.
Steve Nickell Telecommunication and DATA Center Operations Senior Manager, Wright State University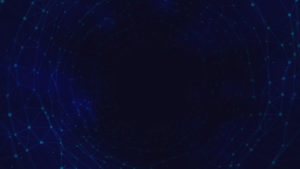 The best service and attention
In today's demanding world, Forerunner Technologies, Inc. has continued to provide the best service and attention that a client could ask for. 
Anthony Diana Technical Supervisor, St. Joseph University Medical Center