Engagement Overview
Mandalay Bay Las Vegas
Mandalay Bay in Las Vegas is one of the flagship properties for MGM resorts international. It combines two additional luxury hotels, a 2 million square foot convention center, and an internationally known event arena. As one of Las Vegas' major attractions, Mandalay Bay requires uninterrupted communication and unification of its disconnected systems for better performance and convenience. With our technical expertise and experience, Mandalay Bay could actualize the extent of efficiency they required.
The Challenge
Mandalay Bay combines three hotels, all of which operate separately. However, these three hotels share the same voice network, which also serves the convention center and the event area. This sort of disorganization created inconsistency and could not deliver the level of efficiency that Mandalay Bay would expect. In addition, the client faced several other unique challenges that required us to redesign their communication systems to act as one.
The Solution
Forerunner Technologies brought the knowledge and expertise to keep this large campus-like facility operating as a single system. We successfully deployed the required technologies and made the necessary alterations to the existing resources for optimal performance. Even with six large Unified Communications systems networked together, their operations run smoothly and efficiently. Leveraging NEC flagship solutions to enhance Mandalay Bay's voice networking modules, we helped the client overcome communication hurdles through superior managed services and expert engineers delivering excellent support.
The Result
After the pandemic, business started to come back to Vegas. At Forerunner Technologies, we expanded their managed service operations at Mandalay Bay to offer further support, evaluations, and upgrades. Our on-site technicians are always available to provide on-demand support and assist them with any essential technological undertakings. Our partnership with Mandalay Bay has grown even deeper with this strategic approach.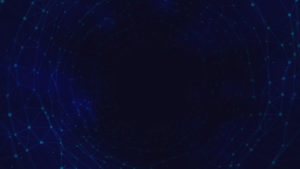 Trusted by over 10,000 clients
Forerunner Technologies, Inc. has been a valuable partner of the Center for Family Justice for over six years.  Before Forerunner, we just had a phone system.  Now, we have a powerful communication platform that allows us to deliver our mission from anywhere.  They have also helped design and install security camera solutions for each of our locations allowing us to help maintain a safer environment.  Forerunner takes the time to understand a customer's business needs to design reliable and scalable communications and security systems that rivals any competitor's products!  Their sales team is incredible to work with and their tech support is second to none.  With Forerunner on your side, you'll always have peace of mind knowing that critical systems are in excellent hands. 
Paul Santos Chief Information and Operations Officer, The Center for Family Justice, Inc.