Engagement Overview
Placer County, California
Placer County, California, is Northeast of Sacramento and stretches from Roseville and Auburn, CA, all the way to Lake Tahoe and Tahoe City. When county leaders wanted to modernize their operations, they turned to Forerunner Technologies for solutions.
The Challenge
Placer County was operating seven systems to serve county residents, and many of the systems were dated. They initially wanted to combine them all into a single system to serve their constituents. However, the county itself spans more than 1,500 square miles and serves more than 400,000 residents in diverse areas, so one site might not accommodate the unique needs of all the county's residents.
The Solution
After further investigation and discussions, we agreed that a single system was not the most efficient approach. However, maintaining seven systems was no longer realistic either. These legacy systems were cumbersome and time-consuming to manage and no longer provided allowed the county to provide the best possible services for those living in the area.
We were able to shrink their infrastructure from seven to three. The system for the Lake Tahoe area of Placer Country was completed first, followed by the configuration for Auburn, CA. Next up is South Placer, the third of the three systems.
The Result
By reducing the number of systems and modernizing the systems in place, Placer County has significantly reduced its points of failure while creating a more streamlined and efficient workflow to better serve area residents.
Next, we are looking to make changes at the contact center. It currently uses an on-premises solution. By moving the contact center into the cloud, Place County can modernize its operations and add the features and functionality needed to accommodate its residents. This change will allow them to expand their hiring pool by removing the geographic limitations for personnel.
400,000

residents in diverse areas

1,500

square miles

3

systems to serve county residents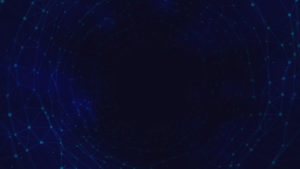 100% committed to your needs
I have worked with Forerunner Technologies, Inc. for the last 10 years.  The Sales, Technical, and Customer Service teams are awesome to work with.  They have done an outstanding job of helping us maintain and expand our telecommunication infrastructure.  We have been fortunate to have a team of people who work very hard to keep our services running.  I would like to thank Debbie Murray (Sales Rep.), Jeremy Motes (On-Site Field Service Technician), Joseph Lowery (Support Engineer), Margie Hurst (Project Coordinator) for a job well done on our recent upgrade and installation projects and your continued support.  
What I love about Forerunner is that I have been assigned a team of individuals that I know, not only by name, but some in-person.  This team is very easy to work with and compassionate about the service they provide.  My assigned Forerunner team is 100% committed to ensuring that our needs are met in a professional and timely manner. We greatly appreciate you and look forward to continuing to work with you.
Beverly Reynolds System Manager, Talladega County Commission