Engagement Overview
New York City Health and Hospitals Corporation
With about 13 major hospitals and 80 satellite locations spread across the USA, New York City Health and Hospitals Corporation (NYCHHC) is one of the largest healthcare institutions in the country. This healthcare giant needed the best technical solutions to manage its day-to-day operational activities efficiently. Their primary requirement for NYCHHC was a reliable solution from a leading telecommunications equipment and services provider. Forerunner Technologies was their top choice because of its relevance in the enterprise management sector.
The Challenge
New York City Health and Hospitals Corporation required expert solutions to overcome business challenges and meet new technological demands. They needed a robust and reliable communications infrastructure comprising the latest hardware and networking solutions. NYCHHC wanted us to make the necessary technical integrations and improvements without stressing the existing IT platforms or disrupting the workflow. Forerunner had to work closely with them and provide premium equipment and the latest high-standard services.
The Solution
In the past, we have delivered effective communications solutions for various sectors, including Hospitality and Healthcare based organizations. Being an authorized NEC partner, we provided NYCHHC with top-tier NEC-certified technology solutions and first-rate maintenance services. After determining the optimal technologies, we enabled a flexible workspace for NYCHHC by providing them with the most practical mobility applications and enhanced communications tools. For this project, we leveraged our extensive network of manufacturers and government agencies to ensure an exceptional quality of service.
The Result
Forerunner acted as a managed care enterprise partner for NYCHHC and worked to manage, evaluate, and assess their existing infrastructure. We provided them with a strategic five-year migration plan to adopt new technologies most efficiently. With our assistance, they could migrate their UC platforms and third-party applications like enterprise call centers, IVRs, and integrated voice response units to VoIP. Besides, our back-end support through a dedicated on-site team helped monitor the system performance and suggested modifications when required.
I have been using Forerunner for support of our phone systems for about six years now.  During those six years, we have had to contact Forerunner many times to include after hours.  All of the folks we have worked with have been very helpful, knowledgeable, resourceful and courteous.  We have never had any issues receiving timely service or parts.  In times of emergency, your support staff has been willing to hop on a call, bring us parts we need and get them installed to get us back up quickly.  Support as good as yours is very hard to find and we are so pleased we have Forerunner to help us.
William R. Dehne Chief HIPPA Officer/AVP, Director of Information Technology, Lincoln Health System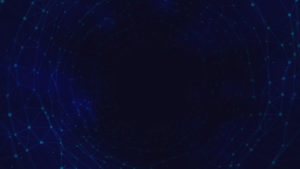 The best service and attention
In today's demanding world, Forerunner Technologies, Inc. has continued to provide the best service and attention that a client could ask for. 
Anthony Diana Technical Supervisor, St. Joseph University Medical Center